17 Aug 20
Penrith Park Renovation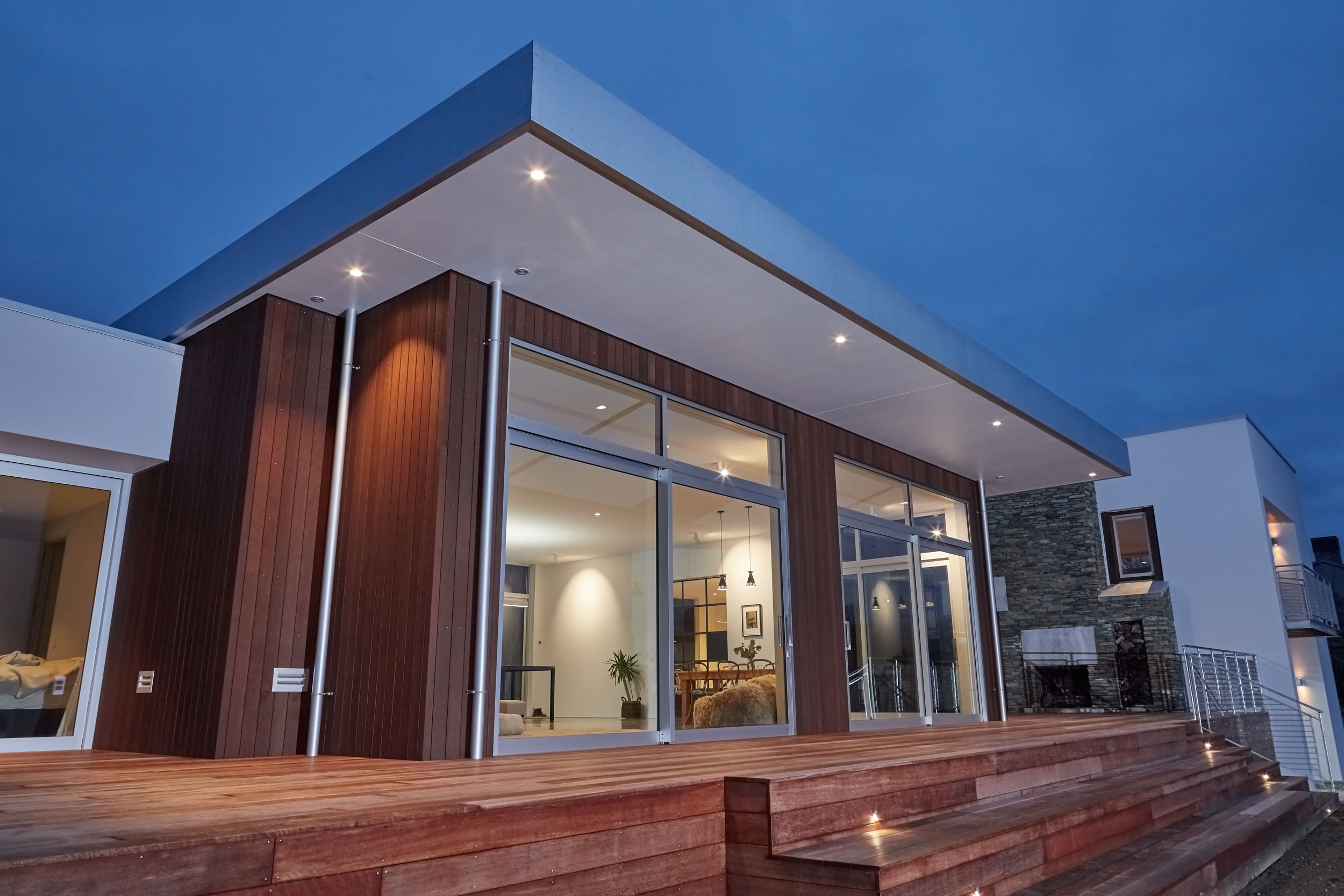 Dunlop Builders recently completed an extension of a cherished family holiday home in Wanaka. The clients had always had the addition in mind, and we were privileged to bring their dream to life. It was a real feel-good build, in the midst of a not-so-feel-good global pandemic. The client scored an amazing new space...and we scored their son as our new apprentice!
The original house held so many memories so retaining and enhancing the existing relationship between the owner, the home and the land was essential. Salmond Architecture designed an extension so natural, comfortable and functional it is as though it has always been there. Upon completion even we had to refer to the 'before' photos to remember where the new building started.
Take a look through these before and after photos to follow the journey.
The North side of the original house. Façade elements are vertical cedar cladding, schist and plaster, with wide eaves and exaggerated facia.
The original house, South side.
The extension would bring the house out northwards where large west facing windows take in the immense views over Lake Wanaka to Treble Cone, Black Peak, and the Matukituki Valley.
The project starting to come to life.
Construction was well under when Covid-19 halted the process. In the end however, it was a small hiccup that didn't mar the overall success of the project.
The final result - with the original building the on the right, the new on the left.
This is where old and new meet. It's a seamless junction between the two thanks to Salmond Architecture's design and our teams' careful execution.
The owners are so happy with their home. This is the standout space with outstanding views across Lake Wanaka and into the valleys beyond.
Be sure to take a look through the completed project "Penrith Park".