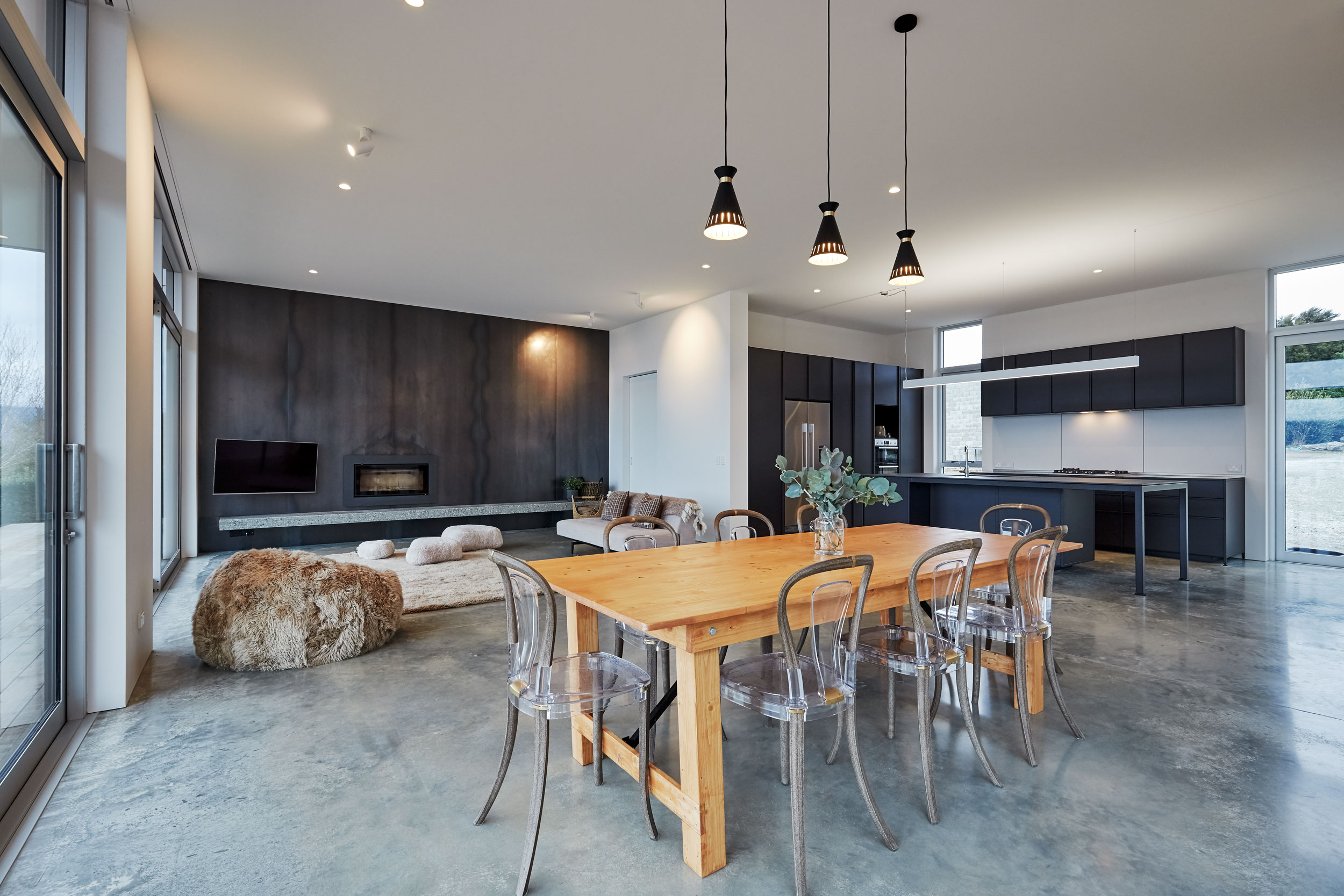 There is so much creative talent in Wanaka producing beautifully crafted products that are made to last a life time. Furnishing your new home is one of the most exciting parts of the building process and we are proud to work with these great businesses and great friends.
Wilson & Dorset is in international brand, born in Wanaka. We love the Wilson & Dorset ethos of 'bringing nature into the home to create opportunities to slow down and re-connect with our environment and each other.' Sink back into one of their shaggy bean bags and you'll immediately understand this statement. Their Luxury Floor Rug and Shaggy Bean Bag in Mt Gold, and Sheepskin Stone Sets in 'Dublin Bay' look amazing in our Penrith Park House. We build homes to be lived in and loved and Wilson & Dorset are the absolute icing on the cake.
Revology's plant-based chairs (yes, really!) are without a doubt the most exquisite chairs we've ever had the pleasure of resting our eyes, and our backsides, on. But their story is so much more than beautiful design, everything about these chairs appeals to us. They are designed to last lifetimes and crafted from renewable, sustainably sourced materials such as flax. All of the components are 100% recyclable - not that you would ever need to because Revology designs "eternal objects". We adore working with the wonderful people at Revology, they are really, really passionate about what they do and how they do it. Call into their concept store in Wanaka where you can sip tea and find inspiration for living your best low-impact life.
To get a real feel for why we love Wilson & Dorset and Revology so much, take a closer look at our Penrith Park renovation.
Mel and the team at Melanie Craig Design work closely with their clients to create interior spaces that are both fun and functional – yes, you can have both. Mel brought so much character and personality into the Roys View house combining colour, texture and bespoke furniture and fittings. Plus – she's a total gem to work with and connects not only with her clients, but all of the trades involved in pulling off a luxury home build. We love your work Mel!
Our friends at The Green Room Flower Company put together spectacular bouquets. "Flower wranglers and magic makers" they're our go-to for when we want to brighten someones day, bring a touch of colour into the home, or when we just feel the need to have a beautiful bunch of wonderful smelling flowers in our lives. We love how this bunch looks against the rammed earth and timber-framed windows at the Winders Street home we're currently building for Jasper Living. Every building site needs a beautiful bunch of flowers occasionally.