17 Nov 23
Passive House Hui 2023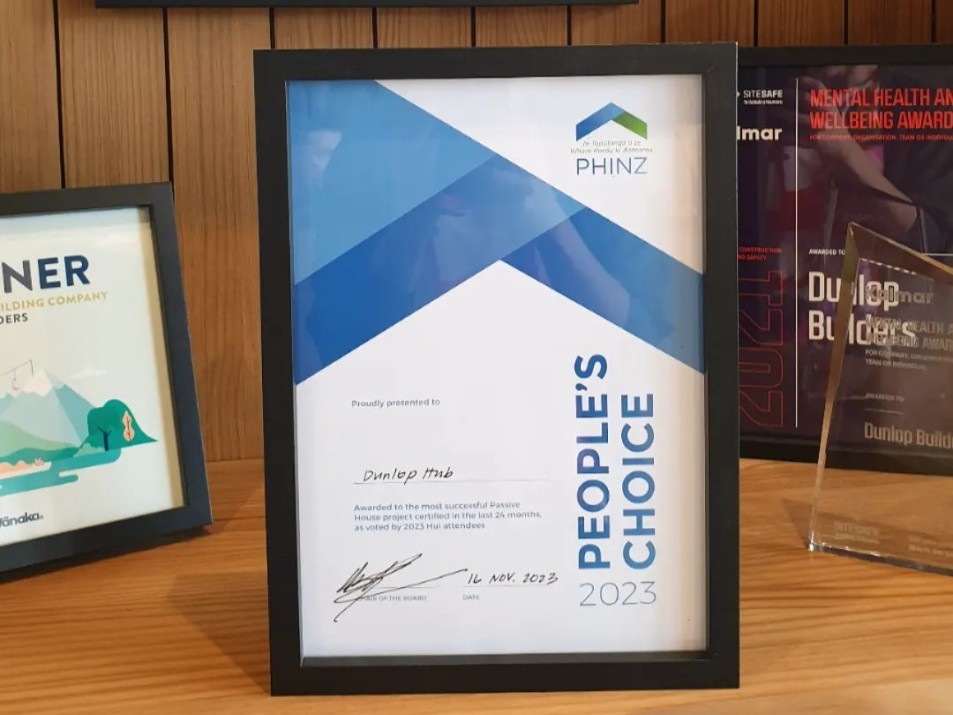 This week we attended the Passive House Institute of New Zealand (PHINZ) Hui at the Te Pae Convention Centre in Christchurch. The theme for 2023 was "Beyond the single dwelling".
It was an inspiring, enlightening and wonderfully social event, bringing together New Zealand's most passionate Passive House advocates. Bryce delivered a keynote speech about our new certified office, The Dunlop Hub. And also presented a "Pecha Kucha" style presentation about the journey into Passive House from a builders perspective.
To top the day off, The Dunlop Hub won the People's Choice award! This was awarded to the most successful Passive House project certified in the past 24 months, as voted by the 2023 Passive House Hui attendees.