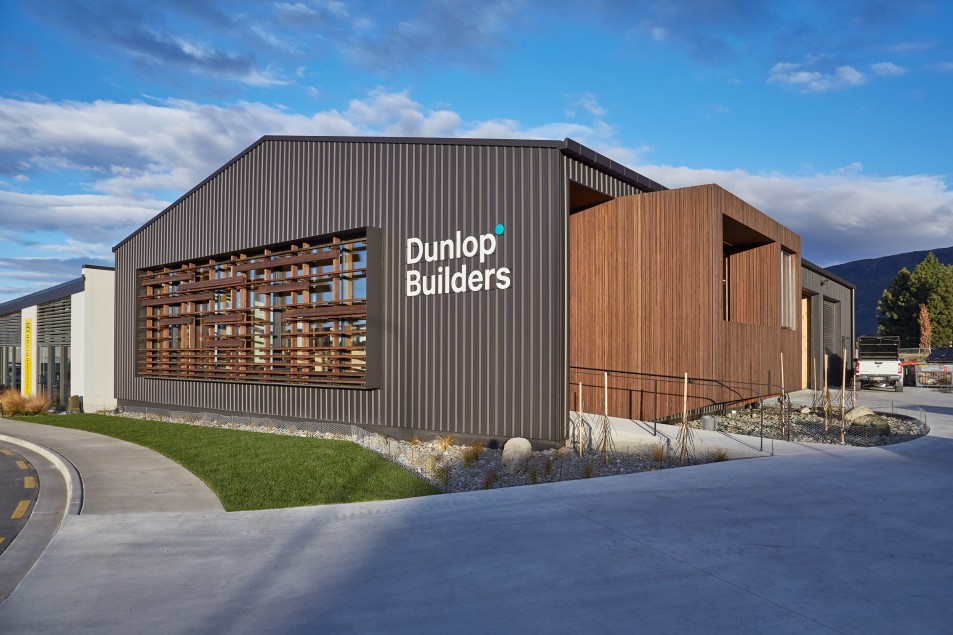 Engineer: BMC
Builder: Dunlop Builders
The Hub is the center of activity for Dunlop Builders. Essentially an 'architectural shed', the office and workshop space reflect who we are as a company and fit with our commitment to mastery, home and community.
The Hub combines elegant architecture with sustainable design principles and the office space has achieved Passive House Plus certification – a first for an office in New Zealand. Working with architects PAC Studio we ensured that both function and form were considered, and that the building and interior space is beautiful to the eye and joy to work from.
Passive House & Energy Efficiency
Energy efficiency was a key consideration, leading to the decision to pursue Passive House certification. The thermal modelling process, overseen by Elrond Burrell and Jonathan Homes of VIA architecture, helped determine the heating demands and thermal performance of the building. Demonstrating the high level of energy efficiency achieved is a heating demand lower than 15KWH/pm2 and an impressive airtightness rate of .38 air changes per hour (ACH50) - well below to 0.6 standard. Airtightness membranes and tapes were provided by Proclima; and a mechanical ventilation system by Stiebel Eltron.
This certification not only validates the project's commitment to sustainability and energy efficiency but also serves as a testament to the successful collaboration and careful planning throughout the construction process.
Working with Dean from Wanaka Solar we installed 24 Hyandai solar panels on the roof which currently is creating enough electricity to power the office and workshop and will charge the PHEV car we have in the fleet.
One of the biggest investments in the project is the triple glazed, argon-filled, timber framed windows made by Thermadura in Dunedin.
With these design elements working together to create an extremely energy-efficient space, the additional energy we are producing has pushed us beyond the classic Passive House certification to Passive House Plus!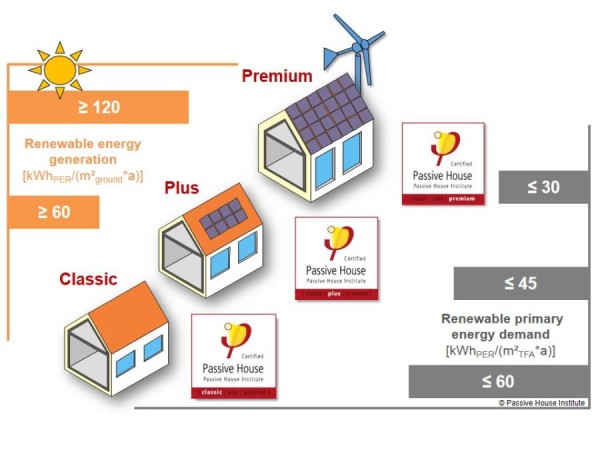 Sustainability Consideration
During the design phase we started doing our own research around products, materials and methodology that had sustainable elements to them. The elements that we could have some control over included:
- How much embodied carbon is in a material or product?
- Can the waste or offcuts be recycled or reused?
- Is there a component of the material that is made of recycled material?
- What are the end of life cycle for these product choices?
These questions were often at the forefront of our decisions. VIA architecture undertook embodied carbon modelling and quantified the benefits of our decisions and benchmarked the building against NZ and international embodied carbon initiatives.
Concrete
Concrete is one of the products that is big in embodied carbon. To help us reduce the carbon content in the concrete we worked with Allied Concrete to include a product called silica fume into the concrete mixture. It is a by-product of producing silicon metal or ferrosilicon alloys in electric furnaces The silica fume replaced a portion of cement in the mix (cement has a higher embodied carbon content) resulting in a reduction of carbon by around 13% which equates to approximately 5.5 – 6 tonne of embodied carbon in the slab.
Timber construction
The use of timber construction aligns with the project's focus on sustainability and embodied carbon reduction. Timber is known for its carbon-negative properties, absorbing more carbon dioxide during its growth than is emitted throughout its lifespan. This choice reflects a commitment to environmental responsibility and the use of renewable materials.
The decision was made very early on in the design process was that we wanted to use timber LVL portals for the shed design rather than the usual steel construction that most sheds are made of. This decision was also made because we love timber and the look, interest and warmth it creates.
Abodo timber is used extensively throughout the office - for the interior timber window framing, the ceiling and shelving. The exterior rain screen is Abodo and the offcuts from the rain screen were used to make the shelving brackets. Abodo has also been used for custom-built furnishings including the boardroom table base, coat hooks, seating, and the hand-crafted light which reflects the silhouette of the surrounding mountain ranges - these touches have all been added by our own skilled team of craftspeople.
The cupboards and kitchen are made from Plytech birch elite plywood which is a product on the Declare list free from harmful chemicals and is made in a factory that is powered by 100% renewable energy.
Other considerations
There are two floor coverings provided by Flooring Xtra. Firstly cork - a natural, sustainable, renewable product supplied by Quantum. And our fun, bright green carpet tiles which are made from recycled plastic and can be 100% recycled here in NZ.
The paint used is Dulux Enviro2 which is Global Greentag Certified and also certified by the Environmental Choice New Zealand.
Even the boardroom chairs have been considered with both design and sustainability in mind. Made in New Zealand, from recovered fishing nets and end-of-use carpet in New Zealand by Noho, a B-Corp certified business.
Waste and recycling
Waste and recycling is important to us and during the course of the construction we measured what we sent to landfill and what we recycled. We managed to send only 2.5 skips of waste to landfill and recycled nearly 1.4 tonnes of cardboard, polystyrene and plastic.
We have also started an office composting system, fed by food scraps and shredded paper.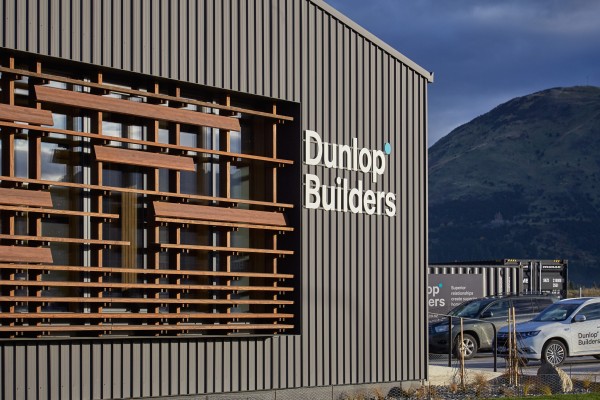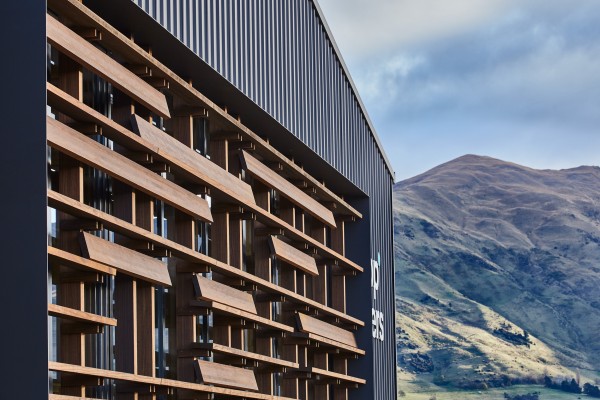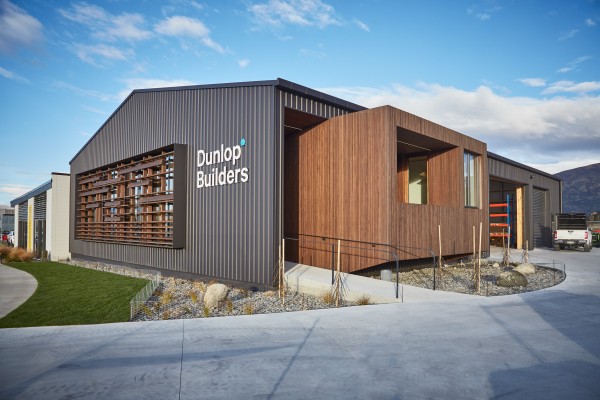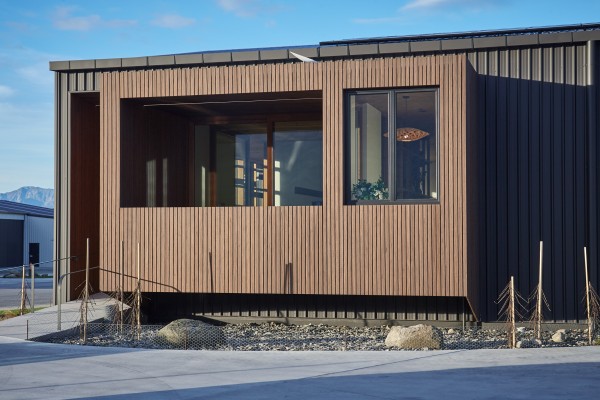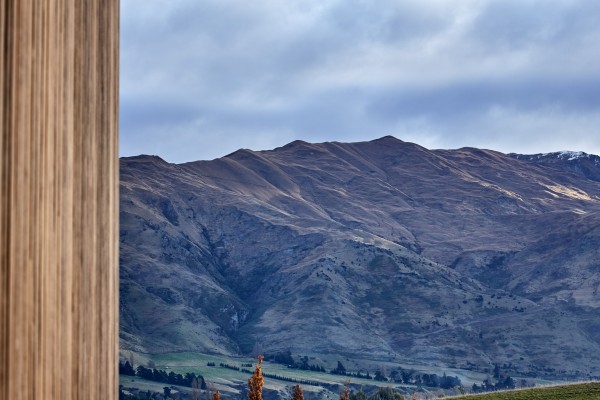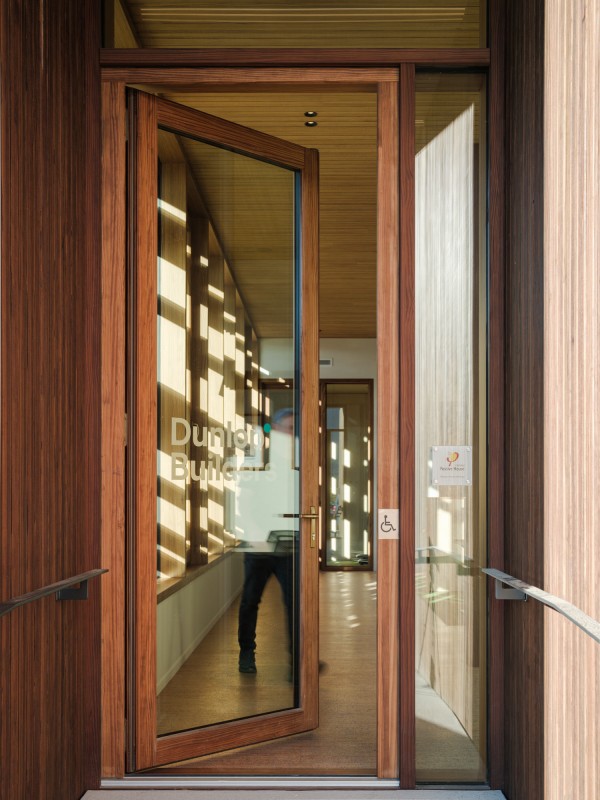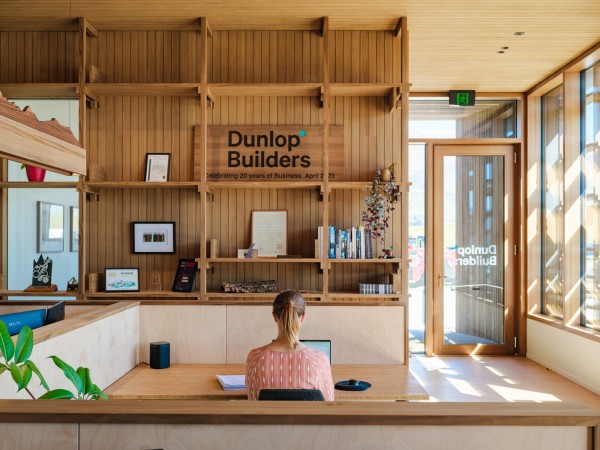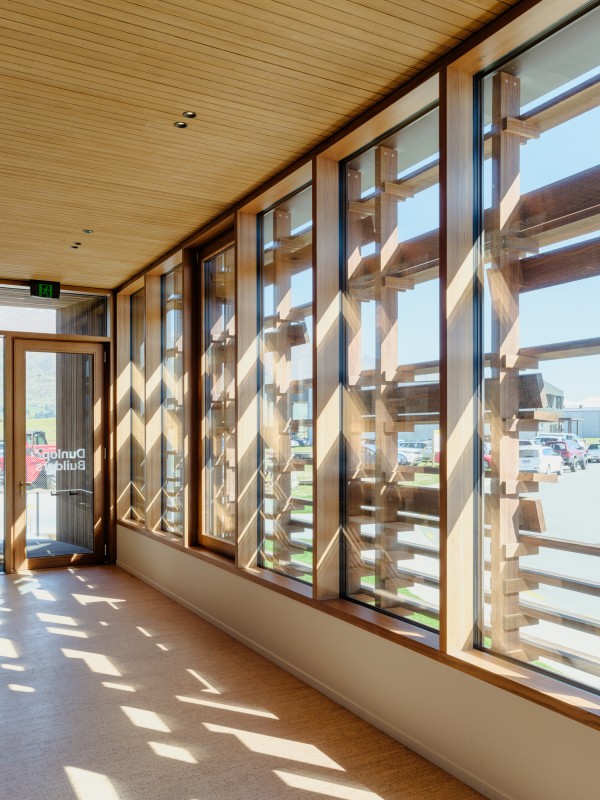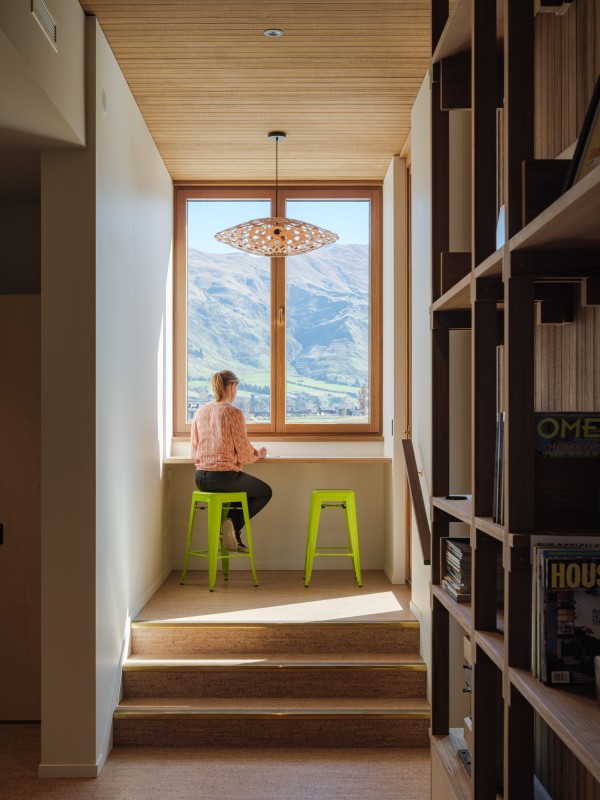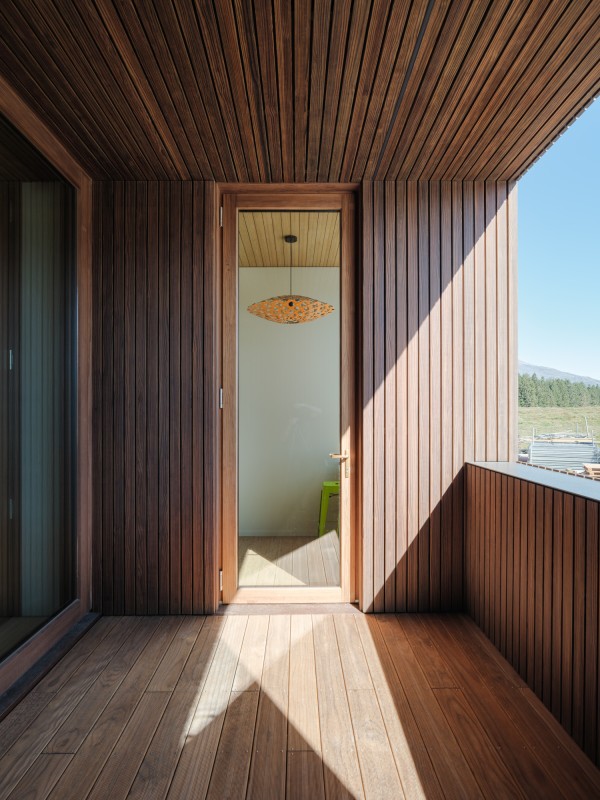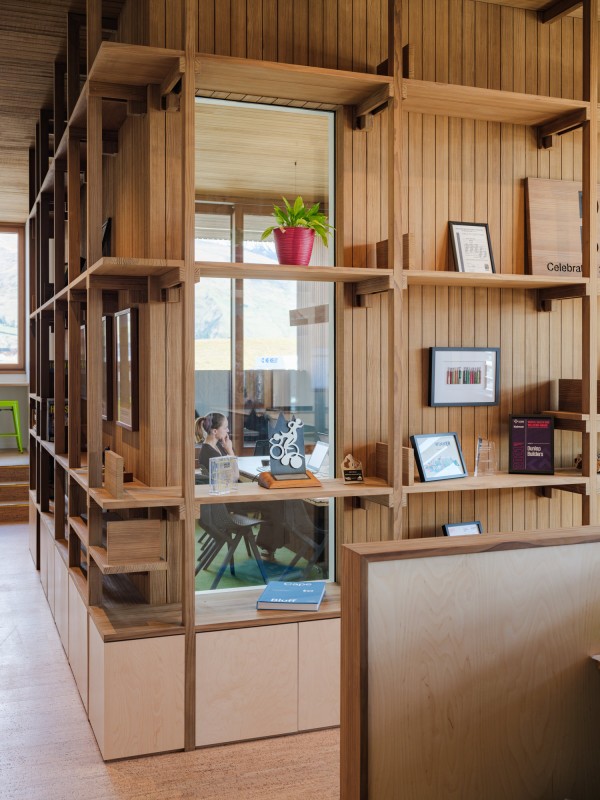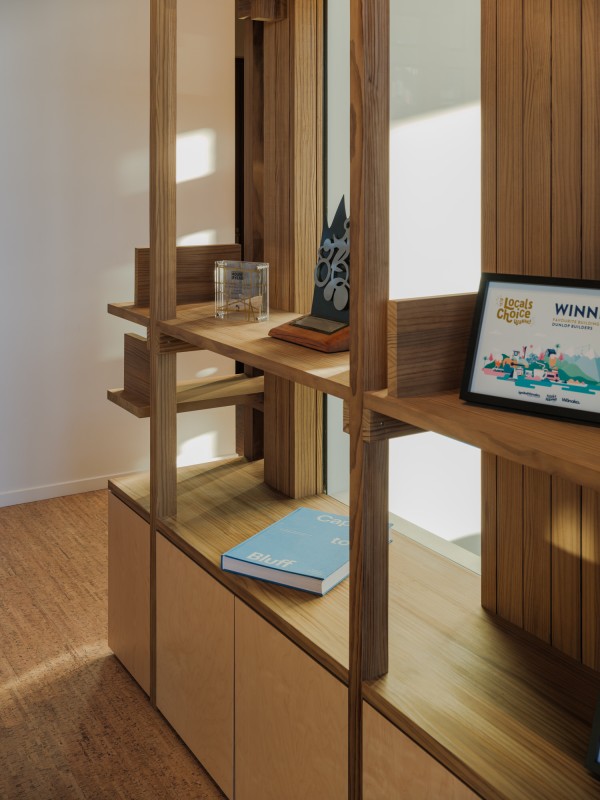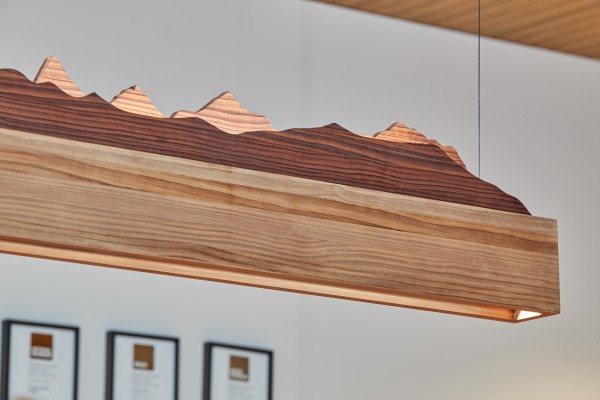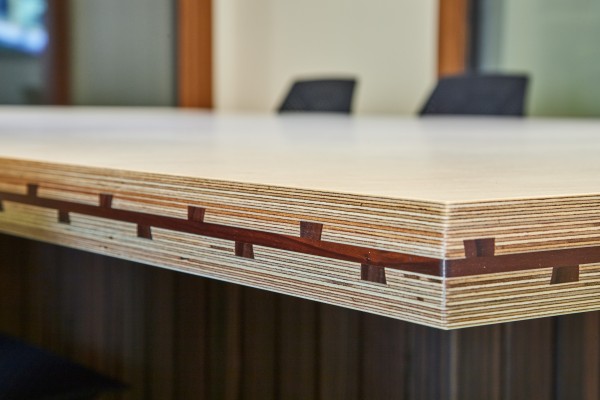 Photo credits: Mickey Ross & Chris Lea