14 May 21
Wanaka Community Workshop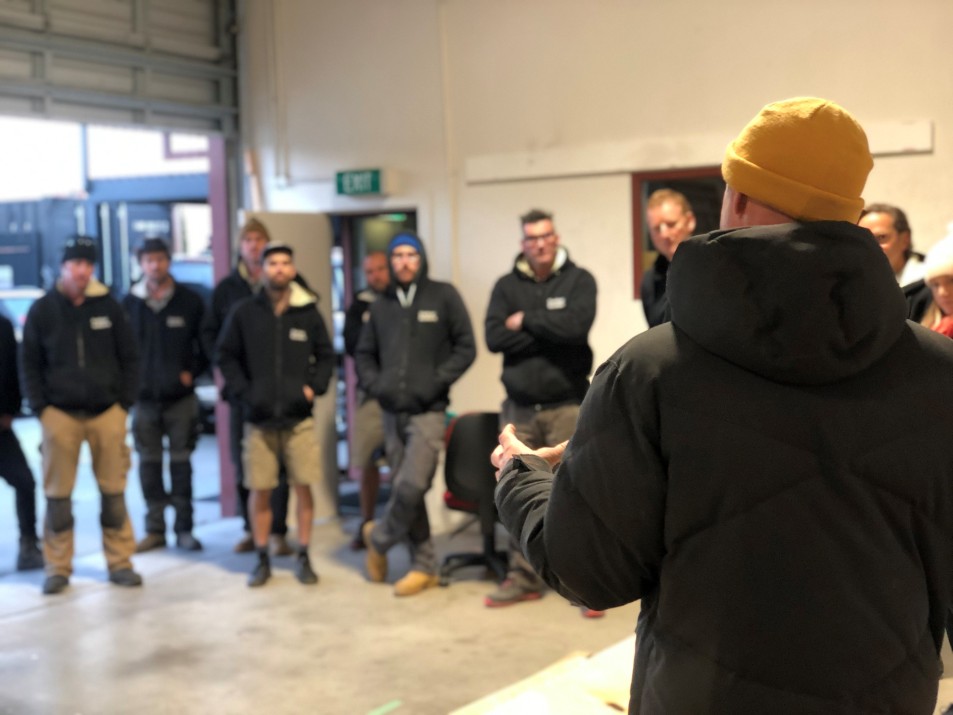 We are proud to be supporting the Wanaka Community Workshop! Through sponsorship, materials and enthusiasm we are supporting an incredible new community asset.
The Workshop is a place where people can come together to make + share + repair. Leftover materials destined for landfill can be diverted to be made into rodent traps, mud kitchens, Lilliput libraries and anything else the imagination can dream up. People will have a space to learn and to connect.

This morning the Dunlop Builders team came together to hear from one of the founders, Ben Acland, about what the space will offer to the community and what we can offer in return. We are really excited to be able to divert more construction waste from landfill and for our community to have a positive social space where everyone is welcome.

For more details about what's going on at the workshop head to Facebook or their website.